We are your one-stop IT service provider with nearly two decade of experience and a transparent way of doing what we are truly passionate about.
We at Binary Solutions have been providing expert advice and effective IT services for well near 2 decade in Auckland, New Zealand. Our services have enhanced the processes and procedures of local businesses, as well as helped them stay safe and secure.
Our passion for information technology and helping businesses is what gets us out of bed in the morning. Choosing Binary Solutions means choosing dedicated and enthusiastic IT professionals with extensive experience in the field.
We Look Out for the SME's and Smaller Guys !
At Binary Solutions, our services are tailored towards New Startups, Self-Employed Individuals and SMEs in an array of industries from manufacturing to retail. Any business with 10 desktops or less will benefit from our One Stop, Stress Free IT services.
At Binary Solutions, we assure that Current & Big Solutions are not left to the big companies.

One - Stop Stress - Free IT Services
Our overarching aim is to provide clients with solutions to their IT-related and computer problems. By providing an efficient service, and often a remote service, our clients get stress-free results without distractions.
Our services may cover different areas of IT, including hardware, software, sharing, backup, website management, and hosting services. Choosing to opt for seamless email hosting with Binary solutions means choosing to relay a professional image to every client or business that you communicate with.
We even offer unrivalled security options that keep you and your business protected at all times. Our hardware firewall service is a popular choice among clients that need top level security to preserve their professional brand and image.

Our TTE Ethos
Binary Solutions works with a TTE ethos that can be summarised as:
Trust – we build trust with our clients by getting to know their businesses and their obstacles. All costs are spelled out up front so there are no hidden charges.
Transparency – Our solutions are made transparent and explained in terms that anyone can understand, so you know exactly what to expect from our IT services.
Expertise–All our services are provided off the back of years of experience and extensive knowledge of information technology.
This philosophy allows us to make real connections with our clients that last. In fact, many of our clients are return clients that recognise our willingness to go the extra mile.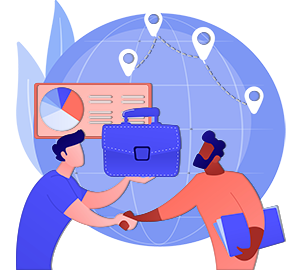 One of them is "Local Same Day Delivery For Personal"
Services We Offer