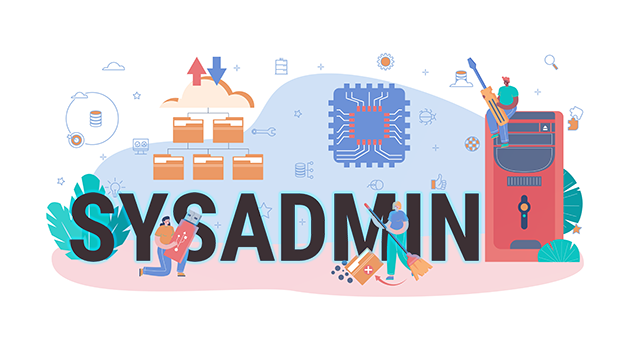 Choose Binary Solutions for your ongoing IT maintenance support and get a fixed rate with no hidden charges!
IT maintenance is important if you want to ensure that you are still using the most advantageous and effective IT resources. It also helps you to get the most out of your current setup. However, maintenance is a time-consuming chore that is time better spent concentrating your efforts on deadlines and business objectives.
Thankfully, you can leave your IT maintenance to Binary Solutions and continue with your schedule knowing you are in good hands.
A well-maintained IT infrastructure will ensure your employees and business aren't hampered by technology – be a personal computer or a business server, secure, stable, and functional, and it can also save you up to 50% on support expenditures.

Our IT Maintenance Include
We maintain IT products and processes by regularly checking and updating them, as & when needed. This detect bugs and faults beforehand, preventing much bigger IT problems down the line. Binary Solutions, offers task based expandable maintenance/service plans.
The most frustrating part of today's business environment is suffering computer/IT network slowdowns and glitches. At the end of the day, business calendar don't need to be clustered with IT Maintenance.
Our IT maintenance services mainly covers:
Update hardware and software to Maximize Efficiency
Diagnose any Recurring Issues
Boost the Performance of Computer/IT System
Repair Faults
Anti-viral and anti-malware protection
Archiving old files
Fixed Fees – No Hidden Charges!
Our IT maintenance service can be purchased at a fixed rate, allowing you to accurately budget for this part of your business costs. You will never be hit with unexpected invoices because our fees are inclusive of all our maintenance services.
To receive a fixed rate, we offer ongoing and continual support. However, we also offer one-off IT maintenance services to business who need them.
The most likely type of maintenance to occur is unplanned and reactive maintenance. Despite the lack of a strategy, most sorts of maintenance chores can still be completed.
Consider the following scenario: When an asset fails, unplanned and reactive maintenance will be required, may be suitable for homes and home workshop.
A business – Proprietary, SME or Corporate House, needs to have maintenance plan or actions to prevent equipment failures before they actually occur.
Routine inspections, upgrades, corrective adjustments, and replacement (If needed) of outdated equipment or parts are all part of maintenance plan.
Contact Binary Solutions
To get a quote for ongoing maintenance, or for a one-off IT maintenance service, do not hesitate to contact us. Alternatively, if you would like to discuss our maintenance services in further detail and get your questions answered, we are ready to take your call.